Food and hydration are two of the most important items to have with you on the trail. Early on we started looking for ziploc alternatives because, while ziploc bags are effective snack-keepers, using one for every hike seemed a little wasteful. Of course, you can totally reuse ziploc bags a few times, but once they're used up, it's a non-starter to attempt to clean and re-use. Here are some of the best reusable ziploc alternatives.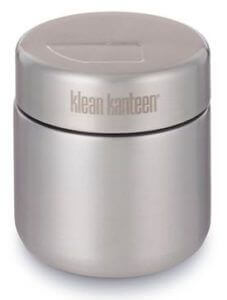 Klean Kanteen single wall stainless steel food canister
Weighing in at a measly 5.3 ounces, the Klean Kanteen Single Wall canister is perfect for people that want to ditch plastic altogether. It's made of 18/8 stainless steel and is dishwasher safe. It also comes with a lifetime warranty! Yep. You read that right.
Unlike heavier canisters, the single wall version is much lighter. Because it's not double walled, it won't insulate hot and cold items like soups. This canister is ideal for dry snacks like granola and trail mixes, and wet foods like peanut butter. Because it's metal, the canister doesn't compress like other options, so it's not the ideal item if you're trying to keep dimensions as small as possible.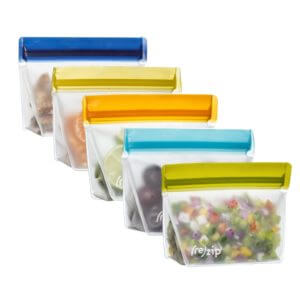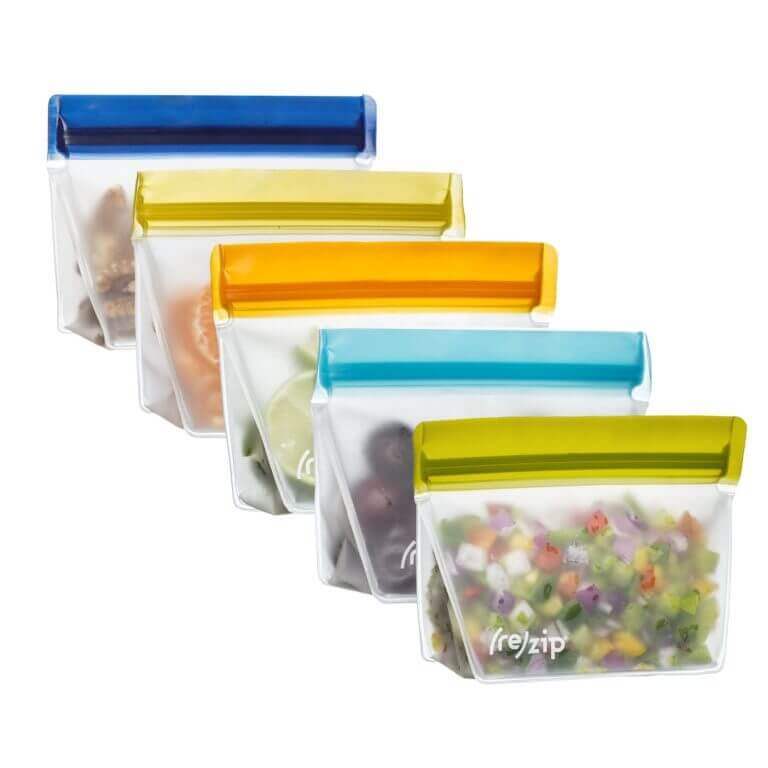 (re)zip stand-up 8-ounce leak proof reusable storage bag
The (re)zip stand-up 8-ounce reusable bag is the ideal companion for a minimalist hiker. It comes in multiple sizes and is made from heavy duty non-BPA material with a pinch-to-zip design. The zip is particularly strong, and we've never had food escape the pouch and fall into the pack.
This item is probably best suited for dry items since there's a possibility the zip could come undone. To help avoid accidental opening, remove as much air as possible from the pouch before zipping. Cleaning the bag is a breeze with a bottle brush. After you give it some good soap and water treatment, open it, turn it upside down, and let it air dry.

Nalgene 16oz storage jar
On a budget or want something super light, and don't care about plastic? Nalgene makes a BPA-free storage jar that is dishwasher safe. The jar is shatter resistant like Nalgene water bottles and is clear so it's easy to find the food you're looking for. The Nalgene jar is great for wet and dry foods like the Klean Kanteen, and isn't insulated, so won't keep items warm or cold. This canister also doesn't compress as it's made of rigid plastic.
There ya have it. Three awesome ziploc alternatives to keep your hiking adventures as green as possible. Do you have a favorite we didn't list here? Leave it in the comments!