The Royal Arch Trail out-and-back hike offers awe-inspiring views for those looking for a heart-pumping couple hours on the trail. With over 1,600 feet of gain over ~3.5 miles, this is a vigorous hike, but the views of Boulder and the beautiful rock arch make the trip worth it. The hike usually takes between 2 to 2.5 hrs, but there are plenty of opportunities to turn back to the parking lot if needed.
During the summer, the hike is not intensely technical, but as the weather turns snowy, it's best to dress warmly (in layers), and be prepared for snow and ice on the trail. I wear Merrell hiking shoes, Smartwool and a hat to stay warm.
After a gentle incline from Chautauqua Park, the trail climbs steadily for a mile or so through the trees. Finally, the steady climb up rock stairs leads to the Arch, and beautiful sweeping views of the city below.  This hike will get your quads working!
Getting to the Royal Arch Trail head
The trail head to access the Royal Arch Trail is located at Chautauqua Park. Head to the Chautauqua Park parking lot, and park in an available space. If there are no spaces available, parking on Baseline Road is allowed.
Other resources on the Royal Arch hike are here
http://www.hikingproject.com/gem/453
http://www.alltrails.com/trail/us/colorado/royal-arch-trail
http://www.protrails.com/trail/69/boulder-denver-golden-fort-collins-lyons-royal-arch
Here are a few pictures of the hike.  First, the start.
Stair climbing for a mile or so.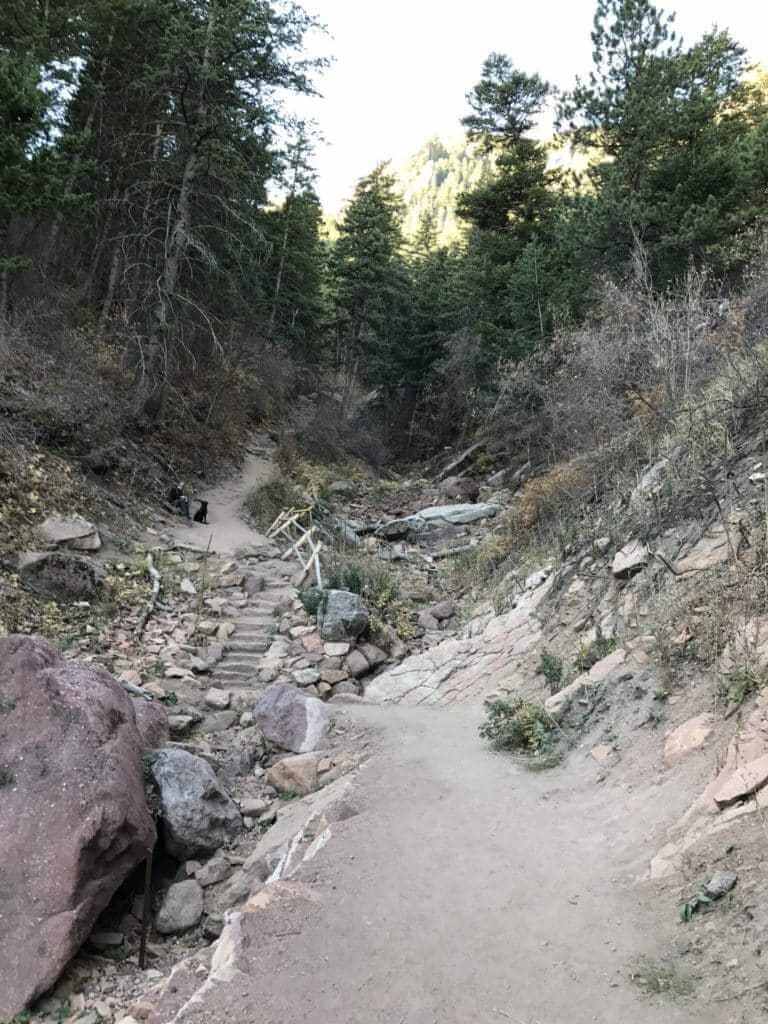 And the arch!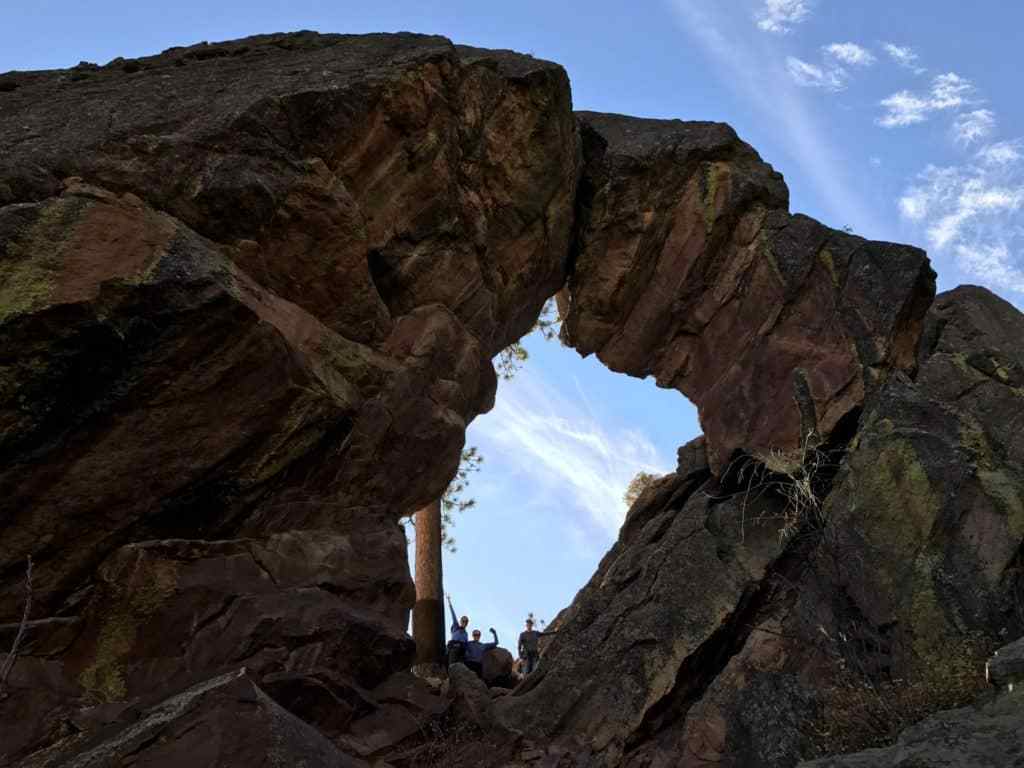 This post authored by Ed Pformer