Before I visited Keswick, only castles, fashion, royalty, and high tea came to mind when I thought of England. I certainly didn't think of hiking (or 'walking' as the locals call it). However, just a hop skip and a jump from Manchester (about a 2 hr drive), you'll find a wondrous area of England called The Lake District National Park (or Lake District for short), and in it, an enchanting hike to Walla Crag from the charming town of Keswick.
I asked a friend for his favorite hike in the area, and he excitedly told me all about Walla Crag. The next morning, I threw on my hiking shoes and set out from the town of Keswick after filling my belly with a hearty English breakfast, and made my way into the wilderness based on his recommendation. Why this hike? From what he described, I'd be able to see the valley where some of Star Wars was filmed, and that seemed like enough justification to put in the work to get there.
The hike to Walla Crag
Soon after I began hiking, I realized I was either very lost, or very bad at noticing trail markers. Directions for both driving and hiking in The Lake District seem to be a bit different than in the US. Instead of well-marked trails and GPS waypoints, navigation is more landmark-based (turn left at the old tree). Luckily I was hiking in a heavily trafficked wilderness, and my fellow hikers happened to be some of the friendliest people I've ever met. It wasn't long until I met a fella who invited me to hike with him to Walla Crag — and boy was I glad I persisted.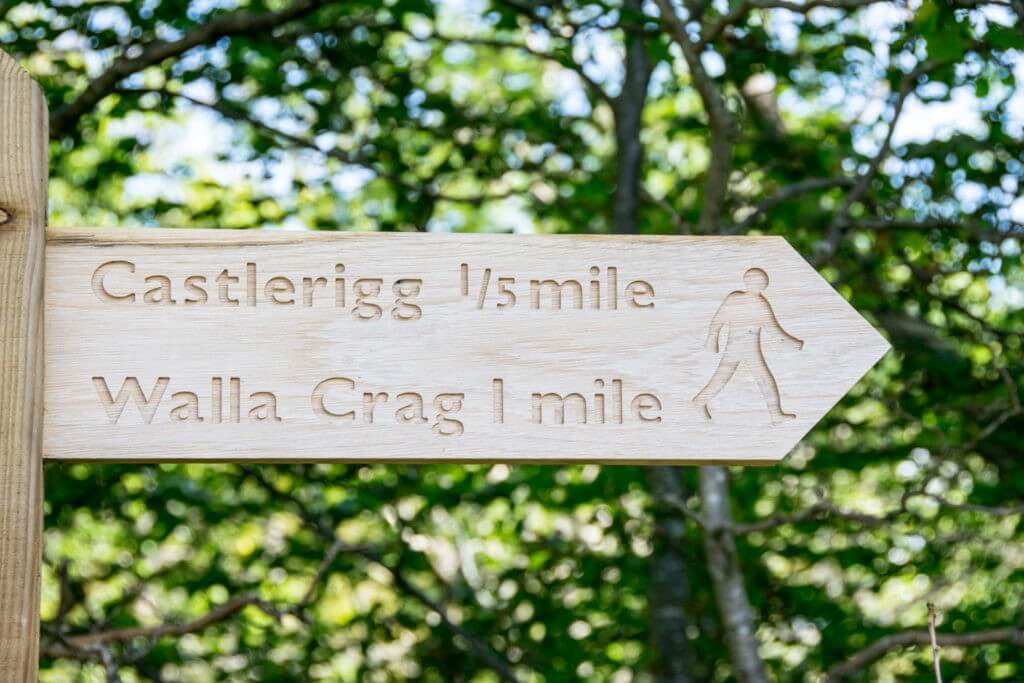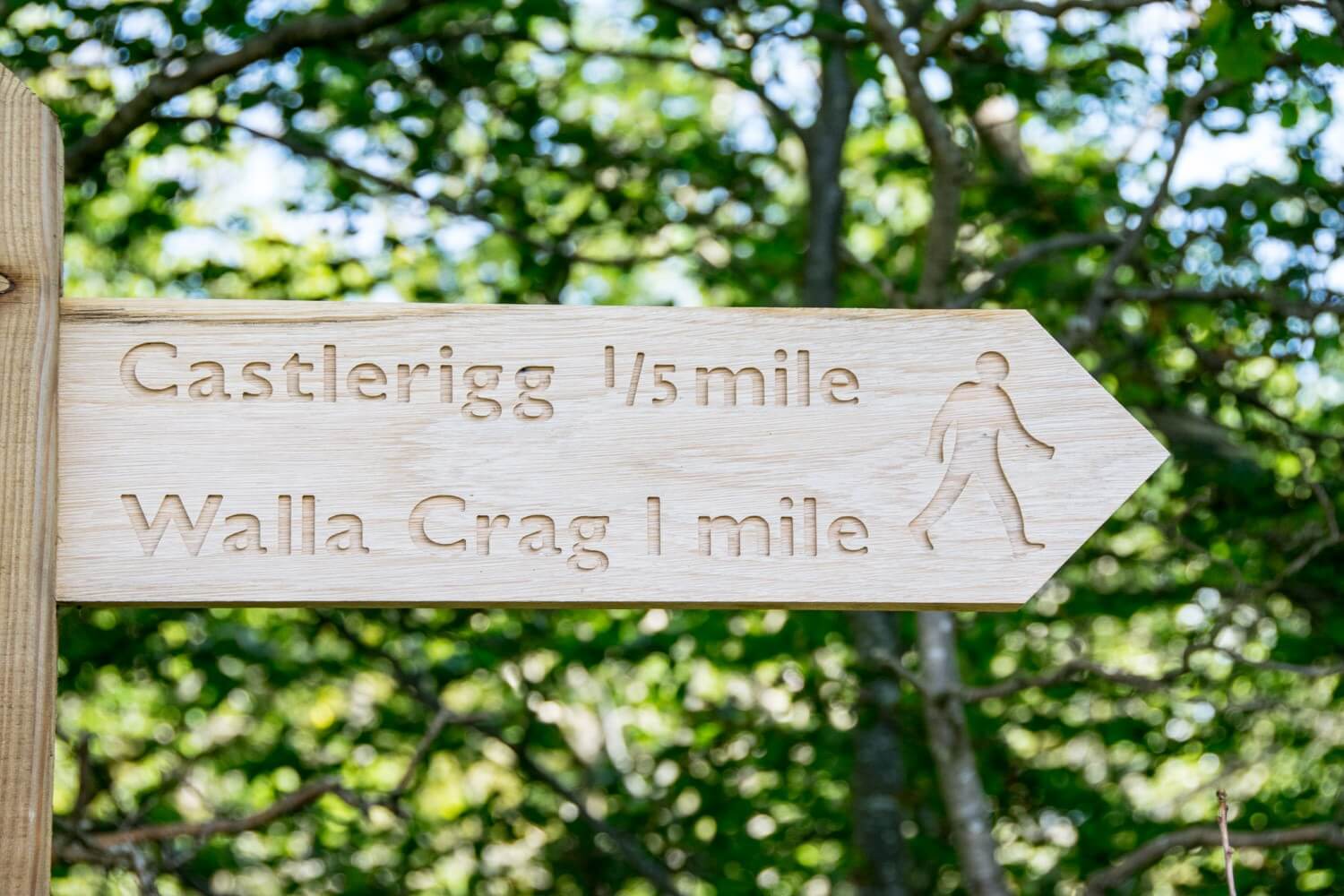 This hike can be somewhat difficult at times. There are a couple spots that have pretty steep grades, so slow and steady wins the race. Take some breaks, admire the sheep on the countryside, and keep going.
The views from Walla Crag are spectacular. Rolling hills, mountains (including Scotland in the distance), water, animals, lowland and highland vegetation, edible berries, and wooded areas were all features of this mind-blowingly beautiful hike.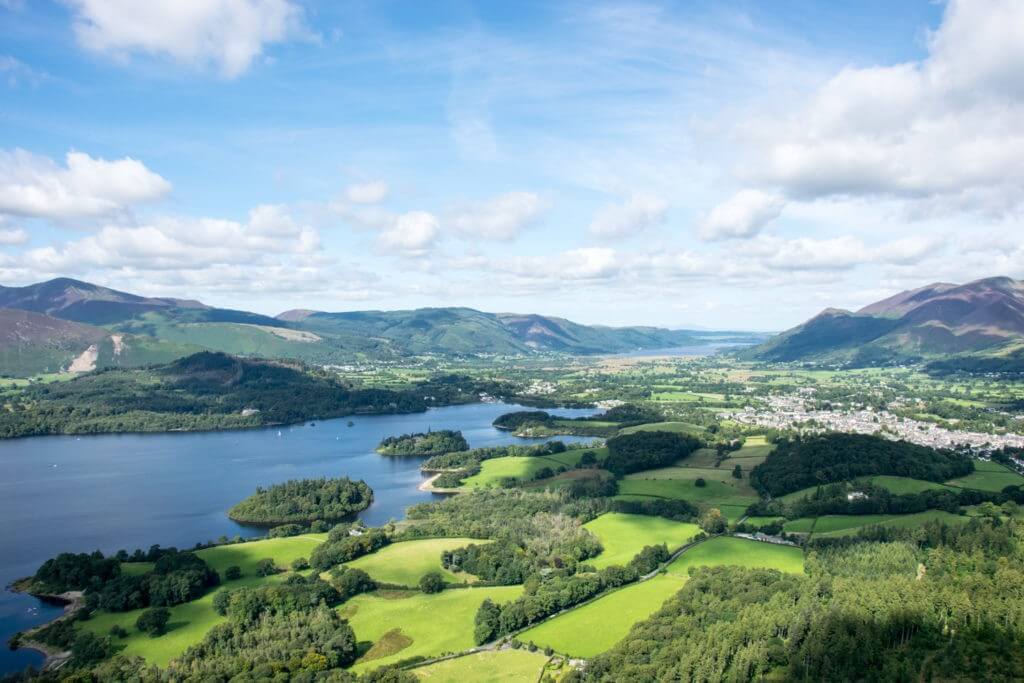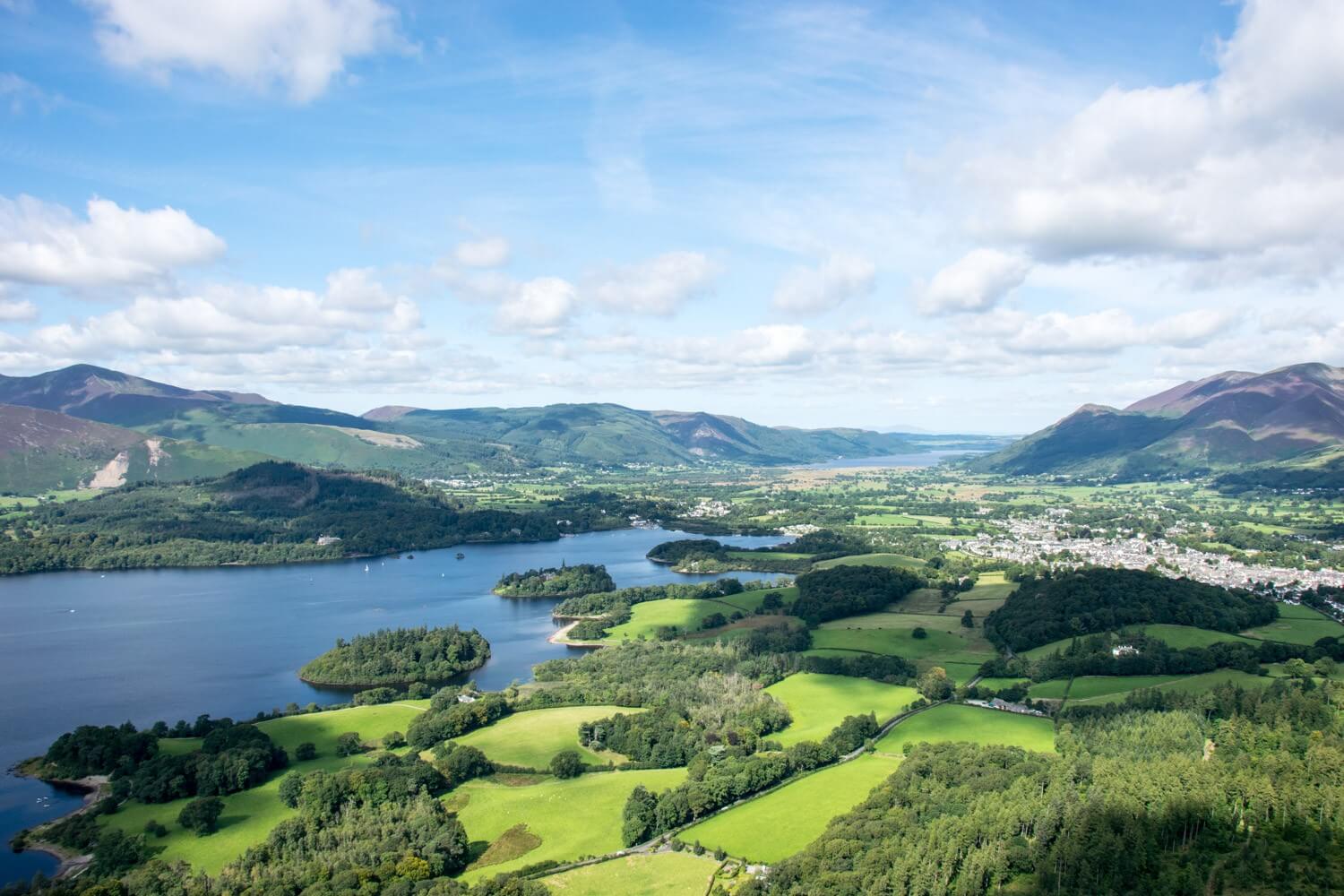 Here's the best part (other than the view) — Unlike most out-and-back trails, you can ride a boat back to town after your hike. Head to Ashness bridge after taking in the view at Walla Crag, then walk to the boat landing to hitch a ride back to Keswick.
Tip: For an even more relaxing hike, stop at one of the small shops or cafes along the way and enjoy the local cuisine and culture. Also make sure to grab a map from a local inn and ditch attempts at using a classic GPS for anything more than keeping track of your steps.
The hike to Walla Crag remains one of my favorite hikes of all time.
Photos from the hike